A Note from Our Founder
Posted on December 11 2020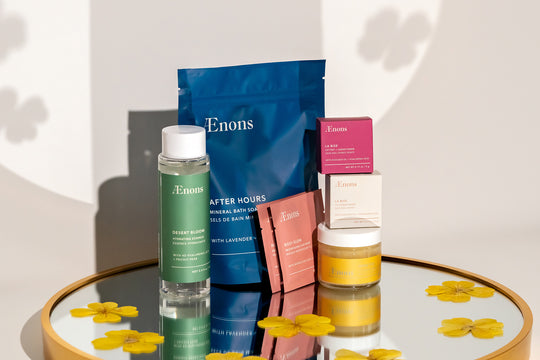 Now more than ever, with unexpected challenges and changes occurring on a week-to-week basis, we need to be mindful of our well-being in order to stay grounded and compassionate. Long work hours, uncertain job security, and even caring for our families, friends, and neighbors can take a toll on our health, which means finding time for self-care is absolutely crucial. Practicing self-care is neither indulgent nor selfish; it's simply an acknowledgment that you and your needs are important too.
As we head into a new year, we wanted to shift our focus to creating a line of wellness essentials that goes beyond just skincare. Caring for your skin isn't limited to the three steps of cleansing, toning, and moisturizing; it also includes the daily practices to support your skin's health and integrity.
Our new line of essentials will be highly curated and, of course, clean, with an emphasis on using multifunctional ingredients to deliver results. Most importantly, we hope these products will not only nourish your skin but bring a sense of comfort when you take time to focus on yourself.
Sincerely,
Queenie and Team